Families Feeling Safe shortlisted for biz4Biz Award
Congratulations to our client, Families Feeling Safe who has been shortlisted for the biz4Biz Best Corporate and Social Responsibility category – celebrating businesses in the community who contribute to sustainable development by delivering economic, social and environmental benefits.
Biz4Biz provides a coherent voice for businesses in Hertfordshire, aiming to influence and shape policymaking whilst encouraging investment in the region by engaging with local and central government, relevant public-sector bodies and local organisations.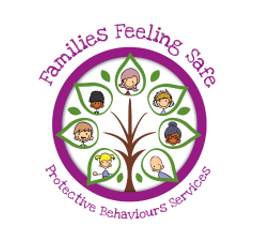 Based in Stevenage, Families Feeling Safe offers programmes based on Protective Behaviours, enabling parents and carers to take charge of their lives by helping them to recognise their feelings and thoughts and to choose behaviours for which they take responsibility.
The social enterprise believes:
 "We all have the right to feel safe all of the time"
 "We can talk with someone about anything even if it is awful or small"
Protective Behaviours training is being completed by a range of different people, in different professions and in different workplaces and is used by schools, mental health teams, children's centres, domestic abuse services, police, youth workers, social services.
Last week its founders of the organisation, Dave Austin and Fiona Benjamin showcased their successes in front of a panel of judges, allowing them to highlight key challenges and accomplishments that have shaped their business and put forward why they believe Families Feeling Safe deserve the Best Corporate and Social Responsibility award.
Dave said "We are delighted to have even been nominated for this award and our hard-work to have been recognised. Both Fiona and I as well as the rest of team believe passionately in Protective Behaviours and the benefits that come with the training we provide to make sure children and young people feel comfortable and safe in their surroundings".
And we are delighted to now announce that Families Feeling Safe has now been shortlisted, and will attend the glittering biz4Biz awards ceremony on Friday, 2nd March. We are keeping everything crossed.