Calling all tourism businesses! Have your voice heard and fill in the Larking Gowen Tourism Business Survey…
Tourist focused businesses across East Anglia are being invited to join forces to take advantage of the increase in domestic holiday bookings and those taking day trips or holidaying closer to home.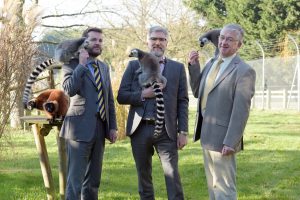 The Tourism Business Survey launched on Wednesday January 18th by chartered accountants and business advisers Larking Gowen in partnership with Visit East Anglia and supported by organisations such as Norfolk and Suffolk Tourist Attractions (NSTA).
All businesses in the tourism and leisure sector including restaurants, hotels, tourist attractions as well as retailers in the tourism hotspots are being encouraged to participate in the independent survey.
Participants have a unique opportunity to fill in the questionnaire and gauge their achievements. They can also receive a tailored report which analyses their yearly performance and gives them a valuable benchmarking planning tool.
Those who fill in the survey remain anonymous in the published report, which provides an annual snapshot of the tourism and leisure sector across Norfolk, Suffolk and Essex.
Celebrating its 11th year, the independent survey includes questions about the short and long term impact of last year's Brexit vote as well as other issues affecting the sector including accessibility for disabled visitors.
The survey launch comes as confidence in the strength of the regional tourist and leisure economy is growing and post Brexit domestic holidays increase.
Visit East Anglia announced that Norfolk's visitor economy topped £3 billion for the first time and nationally Visit Britain announced that the favourable exchange rate could see visitor spending increase by 8.1% (up to £24.1 billion) in 2017 from 2016.
Chris Scargill, Larking Gowen's Tourism & Leisure Partner, is proud to publish the only independent tourism business survey in the region.
"There is a lot of good anecdotal evidence in the tourist sector but this survey provides an opportunity to mark the current trends with a series of valuable statistics. The survey highlights the strengths and weaknesses of the industry as well as its economic benefits to the region. It is not only an important awareness tool used by key decision makers, tourism organisations and government both local and national, but it can also support participants to create tailored business development plans and provides a benchmarking tool to see how they compare year on  year."
Participate in the survey at www.tourismsurveys.co.uk – deadline February 14th.