June 2017 – Watch this space!
We will be advertising our next vacancy very shortly so please keep checking back!
Work experience – December 2017 placement
As members of the Chamber of Public Relations, we enjoy helping you learn all about the world of PR.
We offer two work experience placements a year and our next PR Work Experience placement will be in December 2017 so if you looking for a placement, please email Suzy@reflectionpr.co.uk.
(And if you applied for a summer placement, we will be back in touch shortly – good luck!)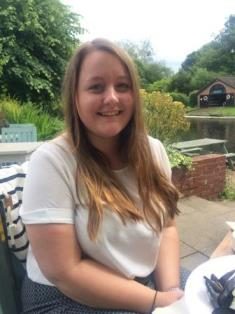 Here is why we do it:
Lauren joined us for work experience in summer, 2015:
"I'm so glad I completed work experience with Suzy, Daniella and Sam last summer as it gave me a buzz for PR and confirmed this is exactly what I want to do, so thank you.
I have been at a social enterprise for just over seven months now as Regional Communications and Marketing Officer. The job is VERY varied and includes press relations (which has put the press release writing I learnt with you guys to the test), public affairs, material design, events, developing their social media presence, patient engagement, intranet, website and internal comms.
I have loved every minute of it. So I guess that's it, and I must say a huge thank you to you and your team."
Lucia joined us for work experience in spring, 2016:
"I just thought I'd drop you an e-mail to let you know that I've received the feedback from my placement logbook that I had to do whilst working with Reflection PR, and the University were very pleased!
They commented on how good my evaluation was and also said that the opportunities you provided for me were invaluable to my future career. So, thank you again, so much!"
If you are looking for work experience in a fast-paced PR consultancy where no day is ever the same,
Send us your CV and have the chance to work in Reflection PR!